powering
your
business
OFFICE 365 FOR BUSINESSES
At Edmondson's IT Services we are proud to have partnered with Microsoft to offer Office 365 to small to medium sized businesses across West Yorkshire and the UK. Filled with intelligent cloud services, Office 365 can help you achieve what matters in your work.
Get in touch with us and see how we can help:
why office 365?
There are plenty of reasons why businesses across Yorkshire and the UK choose Office 365. One of the biggest benefits Office 365 offer is the advanced security features. By powering your business with Microsoft Office, and our Microsoft Silver Partnership, you can rest assured knowing that your business is protected and secure at all times.
Office 365 allows your business to store all of your data in the cloud, meaning it can be accessed on any device from any location (with an internet connection). Because it is entirely cloud based, businesses can access emails, files and office programs such as Microsoft Word, Powerpoint and Excel from any location. This is essential to many business owners who may share files on a regular basis.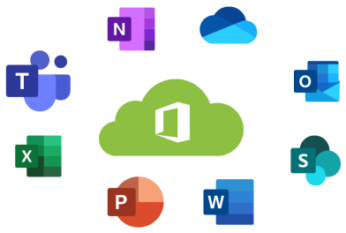 Do you prefer watching a video over reading a bunch of text? Click the logo of each app to be redirected to a video.

microsoft silver partner
After years of providing high quality services and meeting the performance and quality milestones we have today, we are proud to have achieved the Microsoft Silver Partnership. With our Microsoft partnership, you can be assured your investment in Office 365 will benefit you and your business.  
The partnership allows us to provide you with Microsoft licences to you and your team, at competitive prices. Our expert technicians can help figure out the best licence plan for you and your team, regardless of how confusing it may seem.   
partnered with acronis
At Edmondson's IT, we have partnered up with Acronis, to provide you with the highest level of cloud backup and protection. Many assume that with a simple Office 365 licence your data has full backup coverage. However, that could be further from the truth. With Acronis' unique integration, and advanced anti-malware and anti-virus protection, it can protect your Microsoft 365 and OneDrive data from risks of cyber attacks. With Acronis' help our expert team can restore data, with no downtime, so your business can get up and running in no time.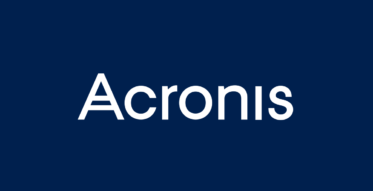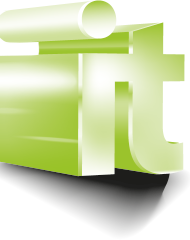 why choose Edmondson's IT?
With over 10 years of experience, and helping customers nationwide, there isn't much we haven't seen or done. We've migrated hundreds of small to medium sized businesses over to Office 365. Over the years of migrating, we have found the best way to drive results for you and your team.
Despite being a proud Microsoft Silver Partner and an award-winning IT Consultant firm, our most valuable asset is our expert team. Our expert team of Microsoft certified professionals are committed to helping you reach your goals. We don't just want to work for you; we want to work alongside you, listening to your needs and assisting you every step of the way. Our experience spans across numerous industries, ranging from well-known law firms all the way to leading events companies. 
We provide much more than just Office 365 services. To find out more about how we can help your business evolve technologically, contact us today, or find out more about what we have to offer.