Microsoft 365 | Edmondson's IT
MOCKRIDGE LABELS AND NAMEPLATES LTD
CLIENT
Based in Lancashire, Mockridge is one of the most reliable manufacturers of product identification.
PROJECT
With the retirement of their existing IT Technician coming closer, they needed someone to secure their network. Our expert engineers carried out our Free IT Health Check, and gave them impartial advice.
SOLUTION
We migrated them from their previous email setup of MailDemon to Office365, to help secure their emails and improve their productivity.

Introduction
Established in 1966, Mockridge Labels and Nameplates Ltd is a leading manufacturer of labels, nameplates, and fascia panels. With over 50 years of expertise and numerous accreditations under their belt, Mockridge Labels and Nameplates Ltd pride themselves on ensuring good business practice, alongside customer satisfaction.
With the retirement of their existing IT Technician coming closer, it was vital they had someone to ensure the security of their network was covered. In Mid 2021, they were looking for an experienced and specialised IT Service Provider to help them drive forward to a much more secure network suitable for them.
This is where Edmondson's IT Services came in. Once they contacted us regarding a Free IT Health Check, our expert engineers got to work straight away. Our IT Health Check allowed us to provide them with advice on how to keep themselves secure and identify any vulnerabilities in their systems.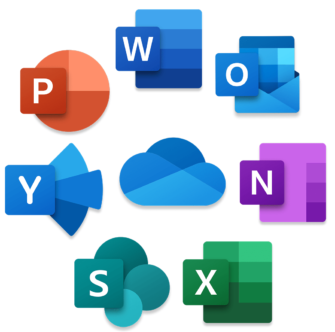 During the Free IT Health Check, we discovered a security vulnerability within their existing email setup of MailDemon. We proposed that they migrate from their existing email setup to Office365 for their emails.
This enabled them to store all their emails on an Exchange Server. Mockridge Labels and Nameplates Ltd benefited greatly from the Exchange Server's integrated collaborative features, which increased productivity and helped them better manage their time.
Migrating them to Office365 not only helped with keeping their emails secure but with the help of cloud's useful features, it allowed them to access emails from anywhere, at any time. Despite Office365 being more expensive in comparison to their previous email server, the move to Office365 was crucial for Mockridge Labels and Nameplates Ltd's security.
what were the key outcomes?
Two-factor authentication
Office365's two-factor authentication feature really helped Mockridge to boost their level of security.
The cloud feature helped not only with keeping their data secure, but also helped with data backup issues. The feature also allowed them to access this data from anywhere, at any time.
Mockridge's investment into Microsoft Office365 now allows them to explore additional features such as Sharepoint, Teams, and Onedrive.
The scalability of Office365 means that as Mockridge continues to grow, so does the platform, allowing them to boost both productivity and expand their business further.
There was an improvement in their level of communication, helping members of the team to be well-informed. With the help of Office365, it also helped to improve their external communication with clients and collaborate further beyond their reach.
READ THE REST OF THE CASE STUDIES
Learn more about Office365, and many of our other services by reading the rest of our case studies.