tired of
chasing
payments?
CREDIT HOUND
Are you tired of chasing payments? Credit Hound allows you to automate debt management, freeing up your time to do what you do best. Credit Hound can easily help you keep on top of your chase calls, the to-do list tells you who to call, when and why.
Get in touch with us and see how we can help:
real-time access
Debt control management is made simple with Credit Hound. Tasks are colour-coded by type and if necessary, can be re-assigned to other colleagues. If you prefer, a calendar view is also available for easy task management. With its fast synchronisation with your ERP or accounting system, there's no need to re-enter information. It ensures real-time access to account data, including account balances, contact details and much more.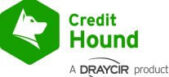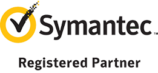 what are the features of Credit Hound?
© Edmondson's IT Services | Co. Reg. No: 07818717 | VAT Reg. No: GB122507059