take control of
your
finances
SAGE 50CLOUD ACCOUNTS
Sage 50Cloud Accounts offers powerful yet simple tools for tracking your invoices, customers, suppliers and all your stock – from one clear window. Edmondson's IT Services can develop an account software so you can take control of your finances.
Get in touch with us and see how we can help:
what is Sage 50Cloud accounts?
Sage 50Cloud accounts combines the convenience of the cloud with the power of a desktop accounting software. If you are looking for a simple, powerful way to manage your accounts then this is the system for you and your business. The team at Edmondson's IT services are on hand from start to finish, whether you need help with the initial setup or migrating your existing account systems to Sage 50clouds.
As accredited Sage developers, our experienced developers can create a bespoke software that links with Sage 50clouds to help you to get the very best from your accounts systems.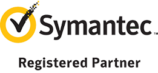 See below a few examples of our bespoke software solutions we have recently completed:
© Edmondson's IT Services | Co. Reg. No: 07818717 | VAT Reg. No: GB122507059