VoIP and Broadband Solutions | Edmondson's IT
CLIENT
Home to many vehicle hire solutions NL commercials has been serving customers
nationwide for over 35 years.
PROJECT
Their IT services were scattered over many different providers. With a total of 5 depots, each having their own different suppliers it was getting very hard to manage their IT infrastructure.
SOLUTION
Edmondson's IT streamlined all their IT services into one manageable system. We also helped to introduce an out of hours phone system in place to help them assist their customers, no matter what time it was.
Introduction
Home to many vehicle hire solutions NL commercials has been serving customers nationwide for over 35 years. Originally starting out as a vehicle repair centre, NL commercials quickly found a gap in the market and after 4 years of the company operating, they supplied their very first official rental vehicle. 30 years later, NL has grown to become the largest independent rental company, offering vehicles ranging from small family cars to large trucks. With over 5 depots nationwide, the company has reached new heights all while maintaining a high level of quality.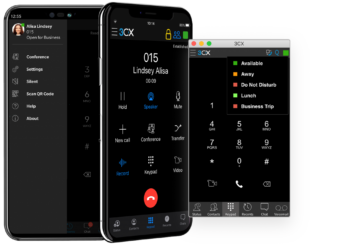 With their IT services scattered over many different providers, it was difficult for NL to keep track of each provider. Having to contact numerous providers for various services made managing their IT infrastructure extremely difficult. Edmondson's IT caught their attention in an instant as a provider of all things IT. This was NL's chance to have all of their IT systems managed by a single provider.
Edmondson's IT migrated all their services from numerous of providers. After 6 years of working with each other, our expert team have streamlined all their IT services into one system, keeping their IT infrastructure manageable. We now manage their IT Support, Business VoIP + Broadband Solutions, Lan to Lan VPN's. With their satisfaction of our other IT services and established relationship with our IT team, they turned to us for their phone support. We gave them advice to upgrade their outdated phone software across
all 5 depots. Due to there being 5 different sites each with different suppliers, we had to get to grips where all the numbers were held and who by. We broke apart each invoice and were able to transfer all important numbers without any issues or downtime.
The phones we recommended required no technical knowledge and were very easy to install. This made life much easier for everyone at NL Commercials because they could immediately begin taking phone calls with little to no downtime. The numbers were scheduled for transferred all at once at the end of the VoIP migration, so they were ready to start taking phone calls again
as soon as possible. They also wanted a central phone number to manage all five sites, so we created a 0330 number that connected to a Digital Receptionist, allowing clients to call through to whichever depot they needed with a single click of a button. It enabled all of the sites to communicate with one another, which significantly reduced costs. NL also wanted an Out of Hours solution that would allow their customers to call in when a vehicle broke down and needed assistance. This meant no matter what time it was, NL were always on hand to help. The out of hours number is configured to divert to the Out of Hours Technicians to keep their
business running 24/7.
what were the key outcomes?
Now that we handle all their IT systems, their IT infrastructure is much more manageable and they now have a better understanding of the going-ons of their systems.
The 3CX phone's handy call recording system
allowed NL to have a clear training set in place for staff. This not only helped them save money on training and personal development on their staff, but also helped them save time.
Saved both time and money
Consolidating their Phone system and Broadband bill helped to save both time and money.
The new phone systems allowed NL to introduce the Out of Hours Service to divert calls to mobiles so that their customers required the assistance they needed regardless of the time.
READ THE REST OF THE CASE STUDIES
Learn more about Office365, and many of our other services by reading the rest of our case studies.