professional
email
signatures
CODETWO EMAIL SIGNATURES
At Edmondson's IT Services we have partnered with CodeTwo to offer their award-winning email signature service that is used by thousands of businesses across the world.
Get in touch with us and see how we can help:
why CodeTwo?
Do you struggle to create a professional email signature? At Edmondson's IT Services we understand that your email signature requires more than just your name, it is also part of your brand identity and should be incorporated in all outgoing email communications.
CodeTwo email signature is an email management software that allows you to manage and create professional email signatures that works with all email clients such as office 365 and looks professional on mobile devices. As well as CodeTwo, we offer document management services that can help you distribute documents much quicker and save you on money and administrative tasks.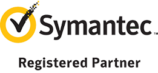 what are the benefits of CodeTwo email signatures?
© Edmondson's IT Services | Co. Reg. No: 07818717 | VAT Reg. No: GB122507059