On your Windows 10 device, click on the 'Start Menu' and go into Windows Settings. Once you're in Windows Settings, click on ' Devices'.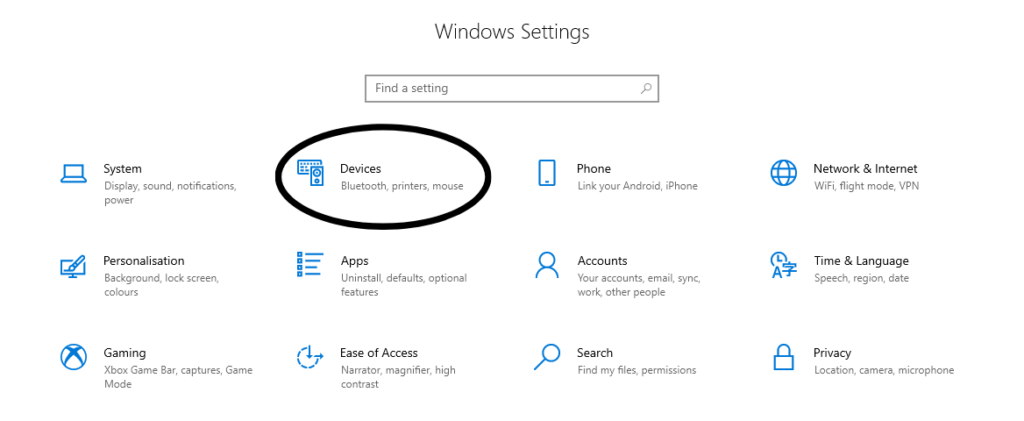 2. Then click on 'Printers & scanners' and click on 'Add a printer of scanner'. Once you have clicked it, wait for the 'The printer that I want isn't listed' option.

3. Once you've clicked on the link, a window will pop up with a range of options. One of which will be 'Add a printer using a TCP/IP address or hostname'. Select this option and then press 'Next'.
4. Select "TCP/IP Device" in the "Device type" list and type in your IP address.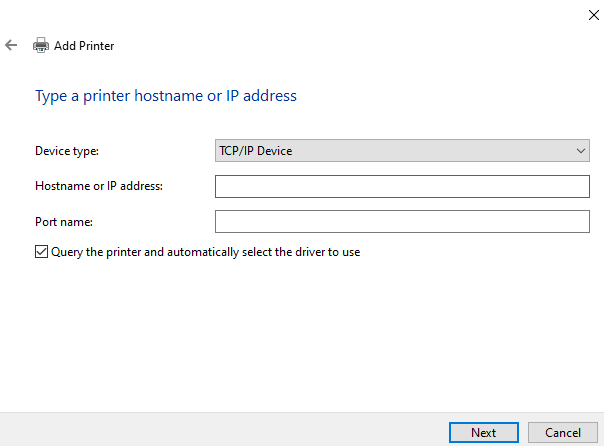 5. Then click 'Next' and the printer you're wanting should appear.
To find out more visit our FAQs page!