If your computer is having trouble connecting to your WI-FI or Bluetooth it may be time to carry out a Network Reset.
1. Go to the Start Menu, and click on the settings icon. Once in the Windows Settings, select 'Network & Internet'.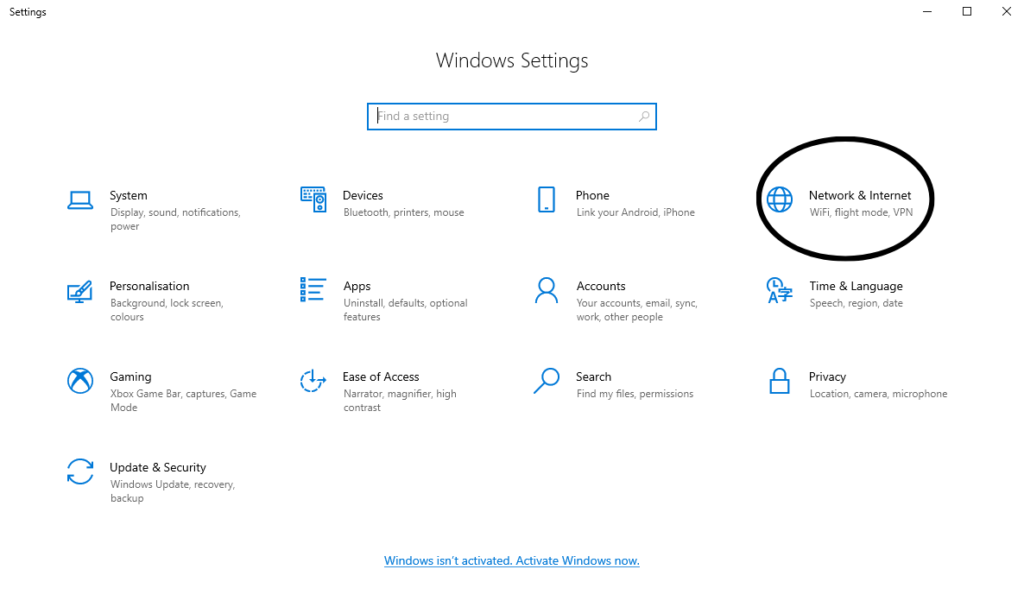 2.Then click on 'Status' from the left navigation pane and scroll down until you find the 'Network Reset' link towards the bottom.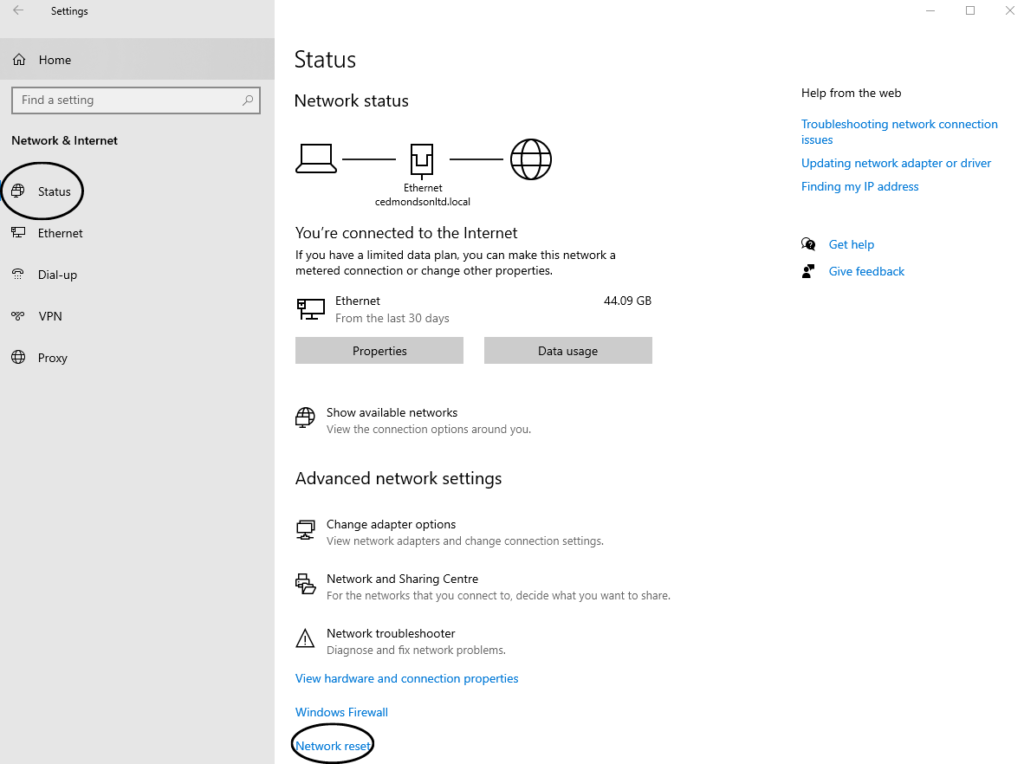 3.You will then be taken to the 'Network Reset' page, where there will be a button to reset your computer.

4.A pop-up window will then appear, asking you to confirm whether you want to reset or not.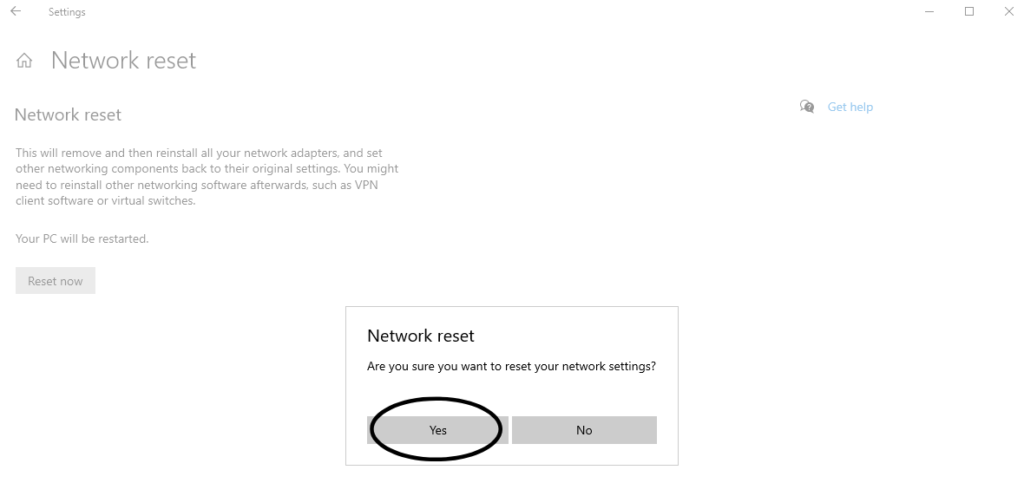 5.You will then receive a warning that your computer is about to reset, giving you a time frame of when the reset will occur.

6.When the computer restarts, you will need to re-connect to your network connection, manually.